The packed house in The Ogden Theater on Saturday was buzzing with electricity, waiting patiently for Young the Giant to take stage. Headlining for the third time in Denver in just over six months, it was clear that the mile high music scene is far from feeling tired of this young, budding indie group from Los Angeles.
Opening the set with the song "I Got", the group's melodic and airy feel began to flow through the hall. That night, lead vocalist Samir was using two different microphones on stage. One, a standard vocal SM58 microphone and the other was a Super 55 Deluxe; an old, radio presenter microphone which gave his voice that aged, long, and somewhat echoic tone that has become a staple of the band's unique sound. An interesting addition to the group's stage set, their choice to take this microphone with them on the road really showcases the band's dedication to keeping their live performance close to their recorded sound. Continuing through their set the band played mainly songs like "12 Fingers", "Strings", "God Made Man", and "Garands" off their self-titled Young The Giant, the band's music set that evening was coupled with an incredible light show that held my attention beginning to end. Although much of the audience seemed to passively enjoy most of the set, songs like "Cough Syrup", and even "Camera", which Samir played on piano, were familiar enough to draw the crowd's attention back to the stage. Closing out the night with an encore of their newest single "Apartment" and obviously "My Body", the crowd left with a full dose of Young the Giant.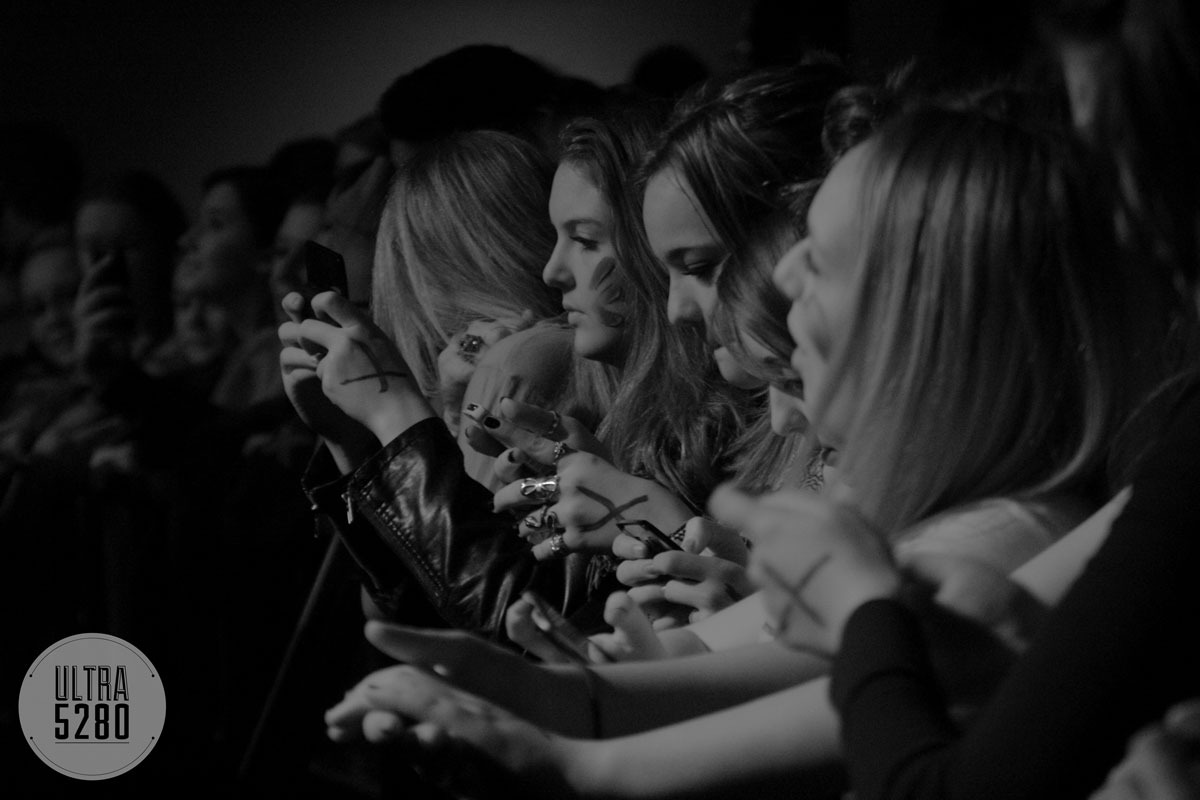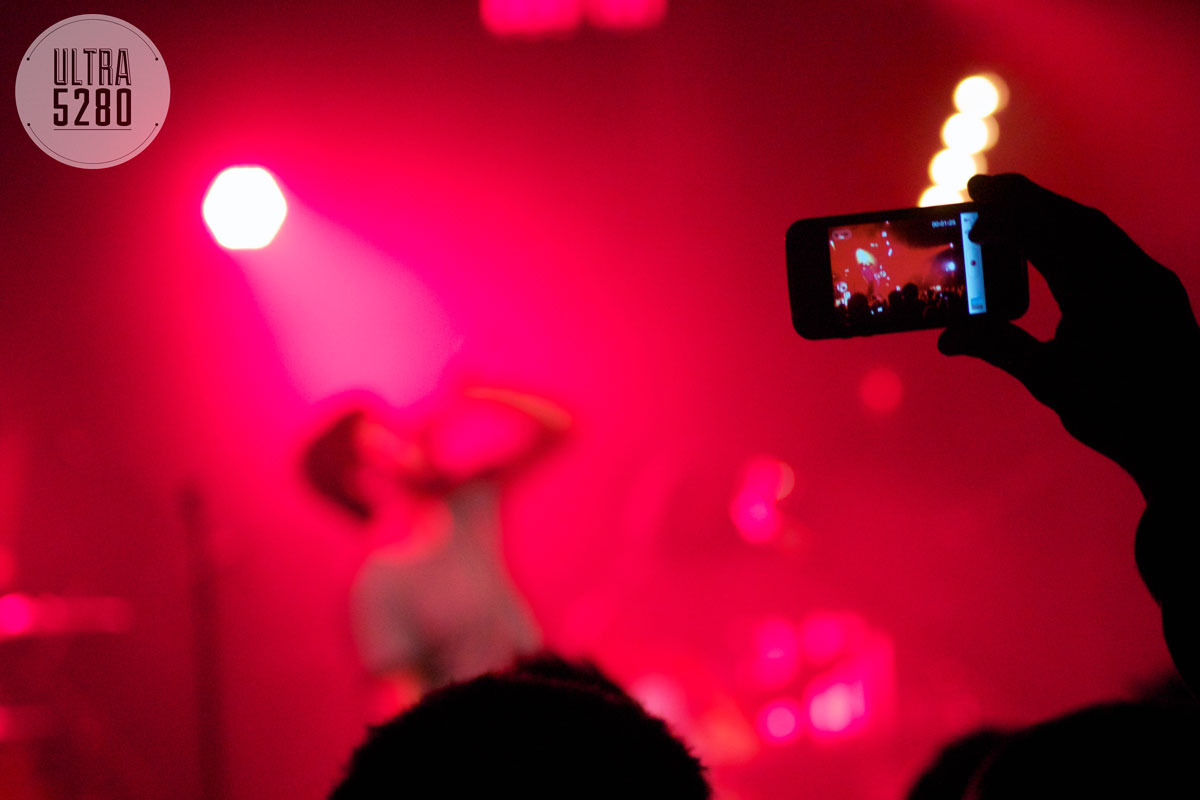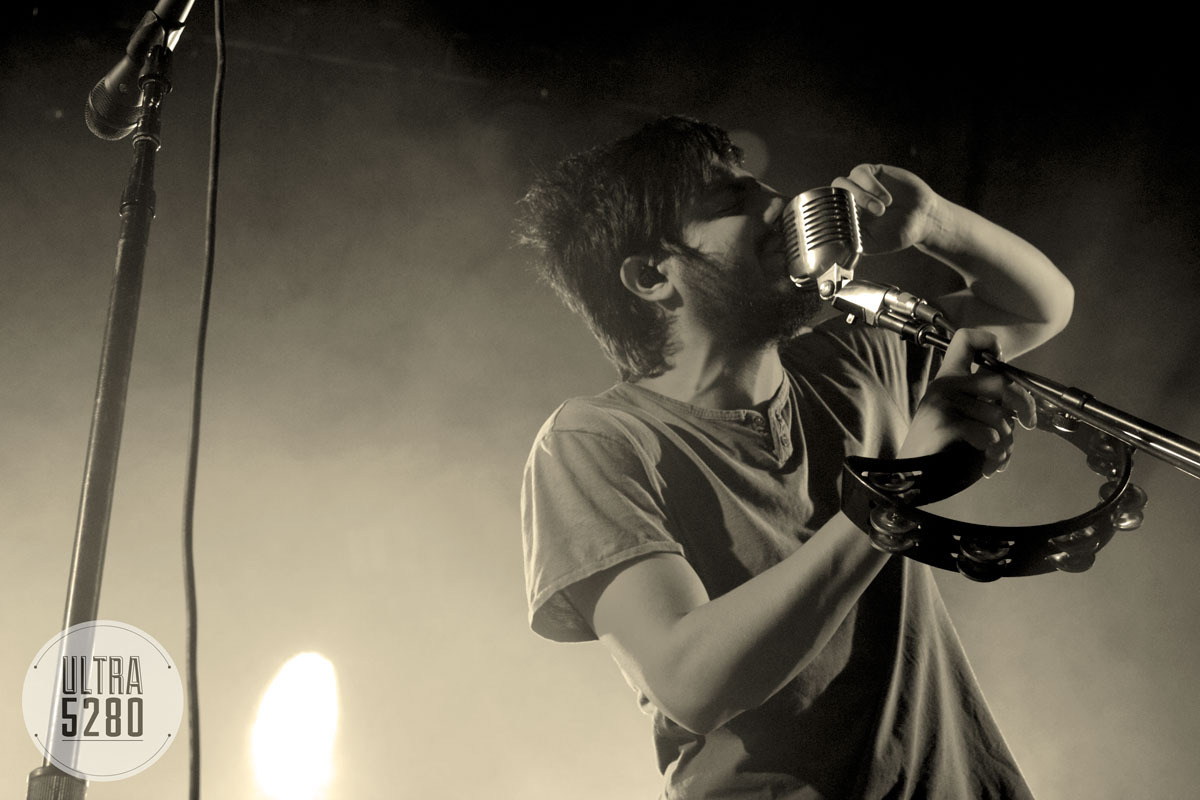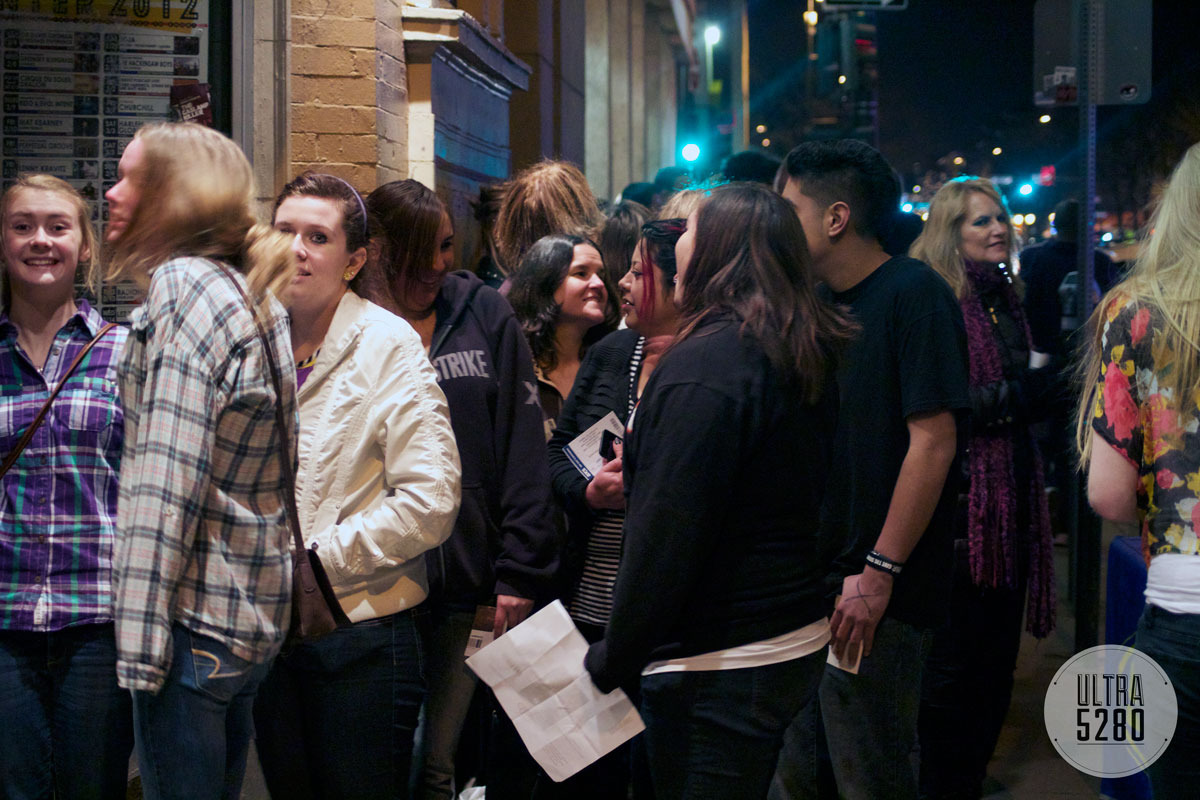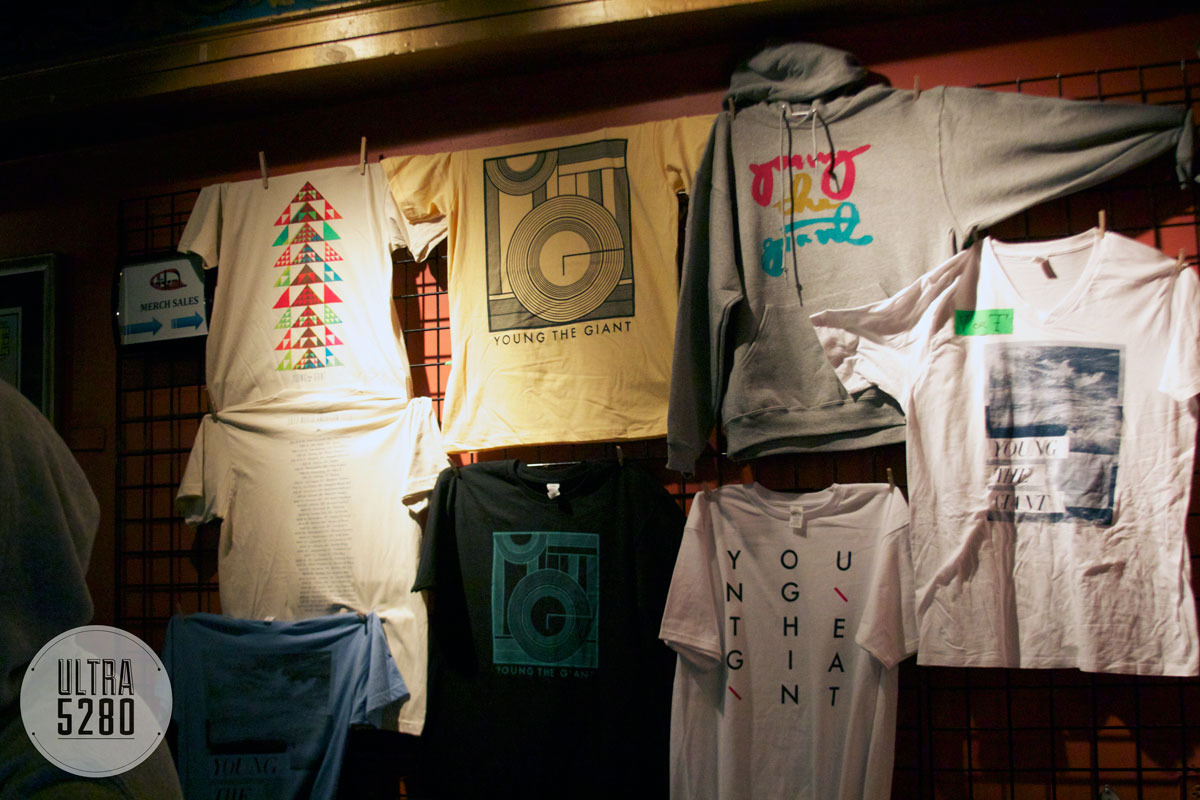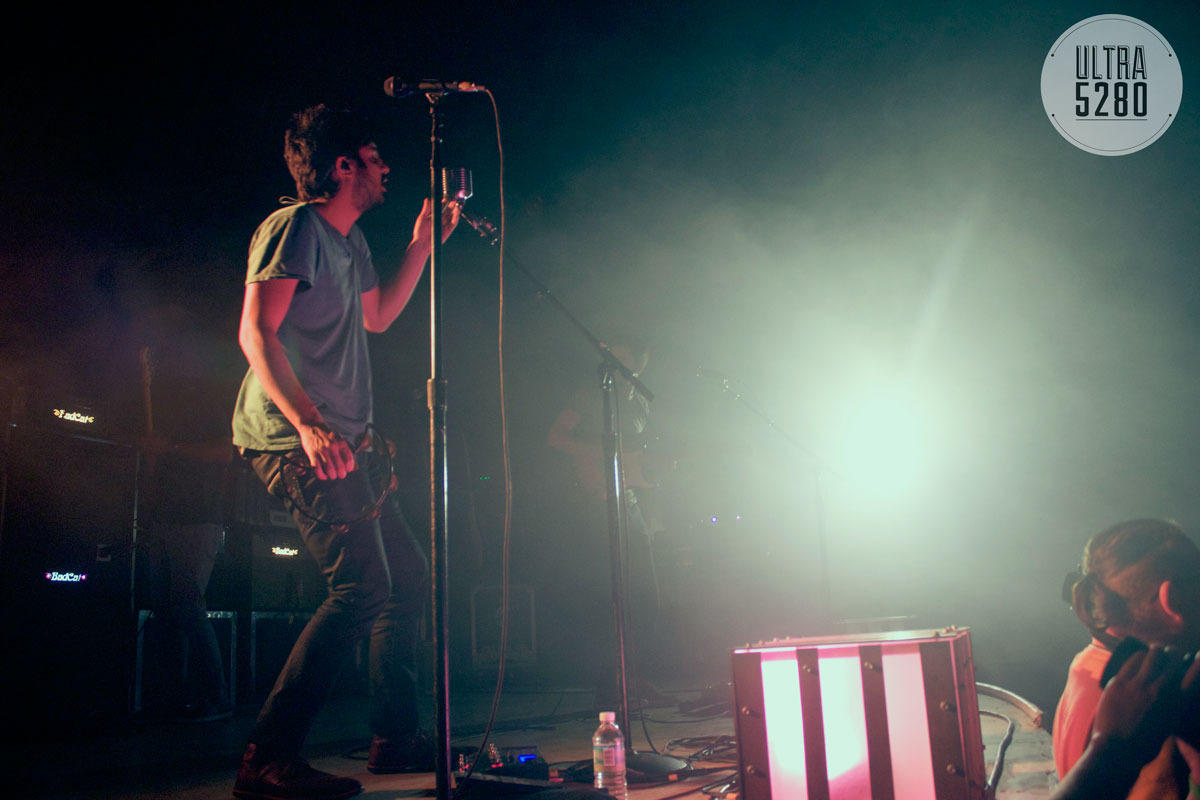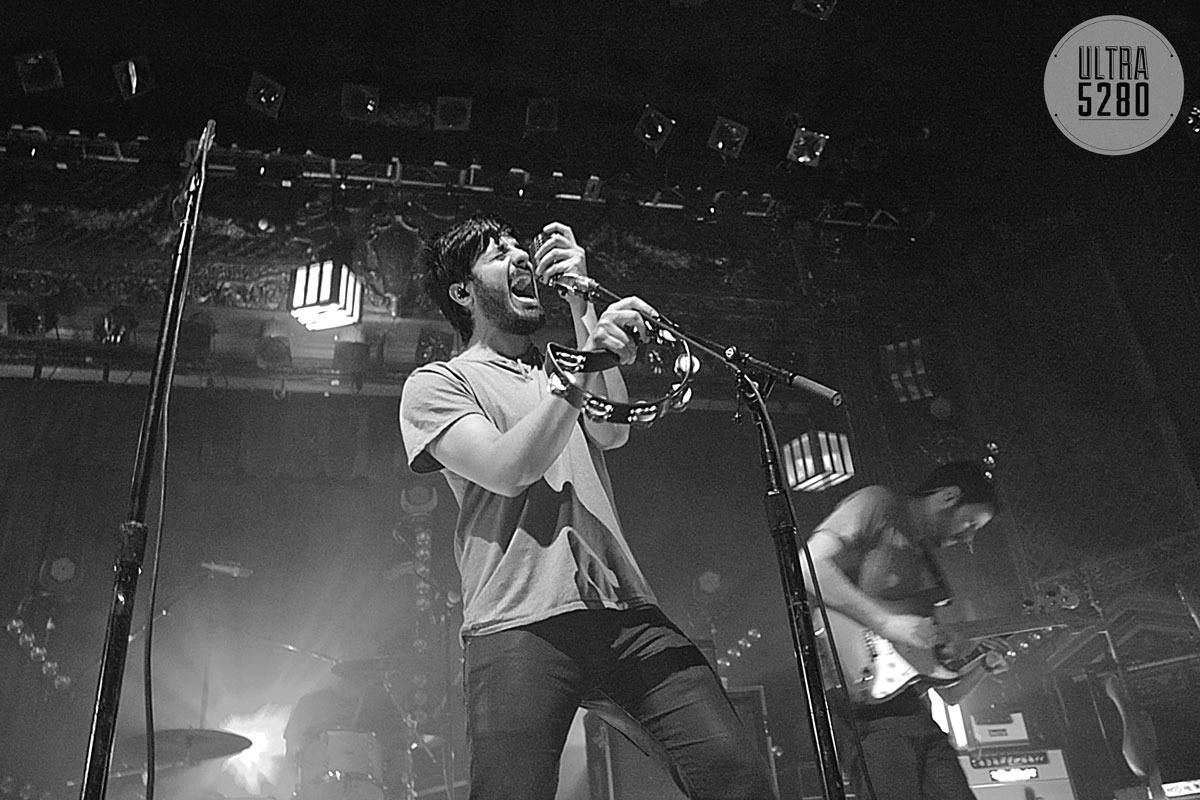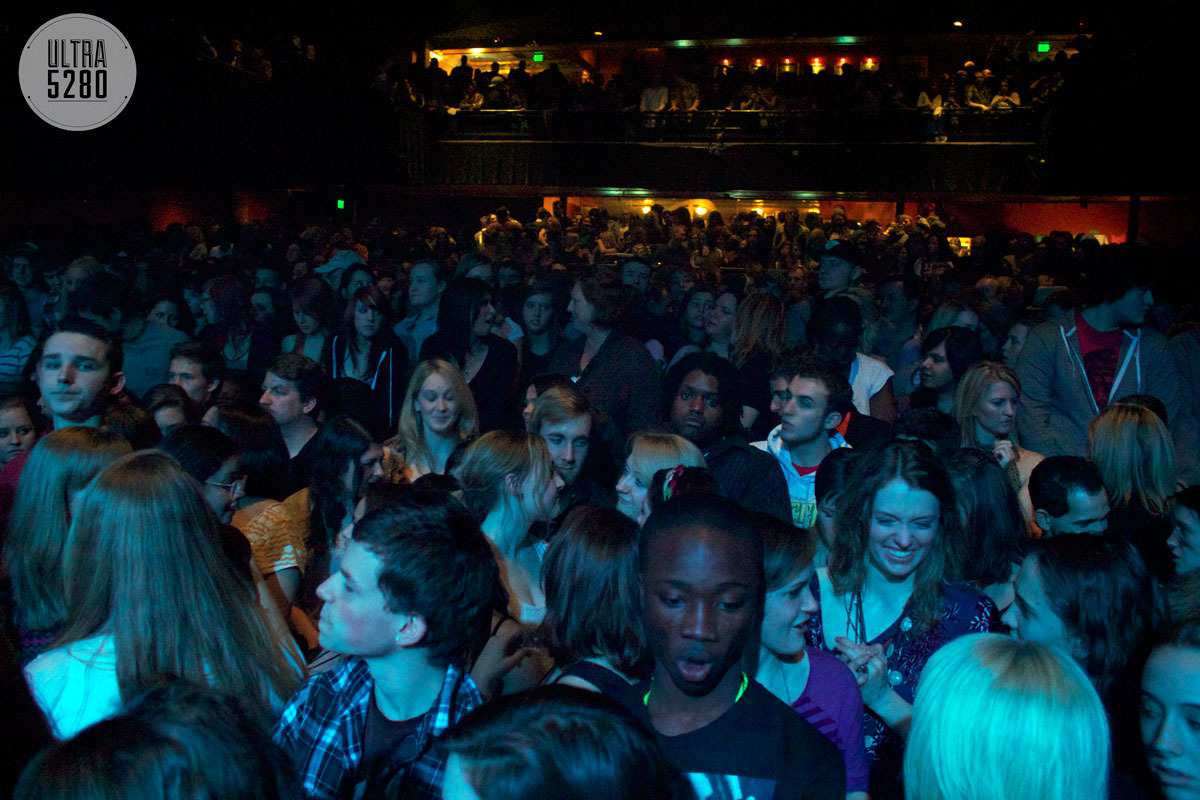 This was the band's first time playing a venue in Denver this large. Taking the stage at the Westword Music Showcase over the summer, and then selling out The Bluebird in October, the group's jump from a 600 capacity room to a 1,600 capacity room was huge. The band's growing popularity is largely from the amount of radio play stations like 93.3 KTCL and 97.3 KBCO. Although this show sold out the venue months in advance, it seemed a majority of the audience were dismissive of anything aside from the radio singles. A group like Young the Giant, who's music is already so ambient and easy listening, is a bit harder to thoroughly enjoy in a room as large as The Ogden because it takes more "umpf" to fill the whole space. Even though I loved to finally have the opportunity to hear Young the Giant live, I would have enjoyed the set more in a smaller, more intimate setting like The Bluebird. I'm excited for their continued success and growth into the mainstream, but I secretly hope that the next time they return to the state, it'll be back in a smaller venue.
Maddie